AGronomic IQ sets the HVAC standard for commercial growers by taking advantage of an all-in-one grow room HVAC system to deliver the most precise temperature and humidity control in the industry, with exceptional energy efficiency.
See what Ryan Roy, co-founder of Jar Co. has to say about working with AGronomic IQ, and how AGIQ's Evolution Series of Grow Room HVAC has increased the quality and quantity of their cannabis yields.
"A must-read for everyone in the cannabis grow room industry"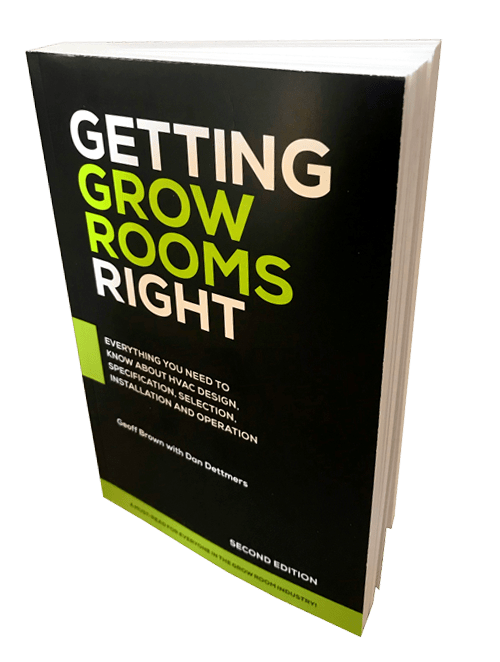 DOWNLOAD your complimentary digital copy today
Getting Grow Rooms Right is an essential read for everyone involved in the planning, design, specification, operation, or business performance of commercial grow rooms.
CHOOSING THE RIGHT SYSTEM TYPE
HOW TO MAXIMIZE ROI AND YIELD
Selecting the right HVAC system type for a grow room is crucial for the success of the crop. 
Discover the benefits and drawbacks of several system types to help you choose the one that is best suited for your grow room.
STATE-OF-THE-ART TECHNOLOGY
BUILT FROM THE GROUND UP FOR THE CANNABIS AND CEA INDUSTRIES
Setting a new industry standard
New all-in-one design – the ultimate solution
The ultimate heat rejection solution for growers
Compressor Wall Technology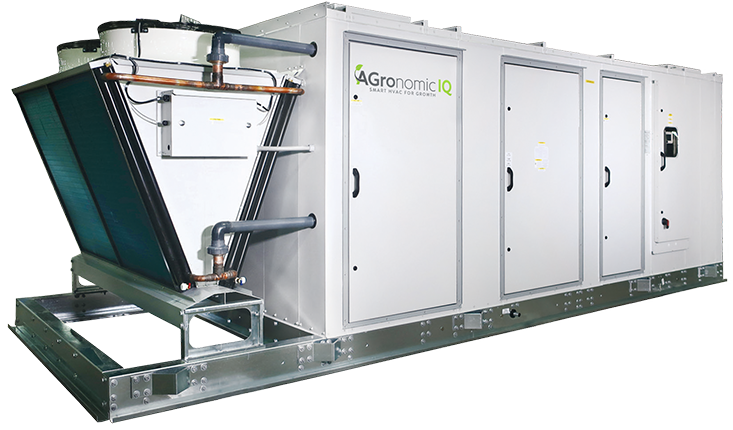 Setting the industry standard with a new, Integrated unitary system
Designed from the ground up to meet the demands of the cannabis and CEA industries, our revolutionary Compressor Wall Technology sets entirely new industry standards for precise room control, reliability, and energy efficiency. 
This all-in-one solution is easy and inexpensive to install, has multiple stages of redundancy, weighs 50% as much as comparable systems, and utilizes a proprietary eco-friendly dry cooler heat exchange system to outperform every other comparable solution.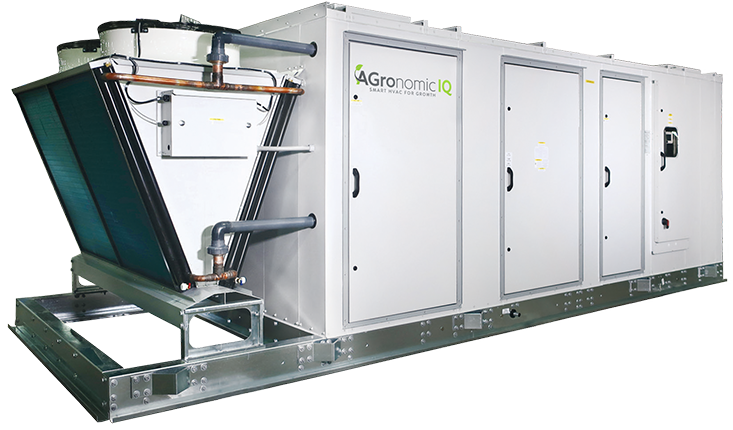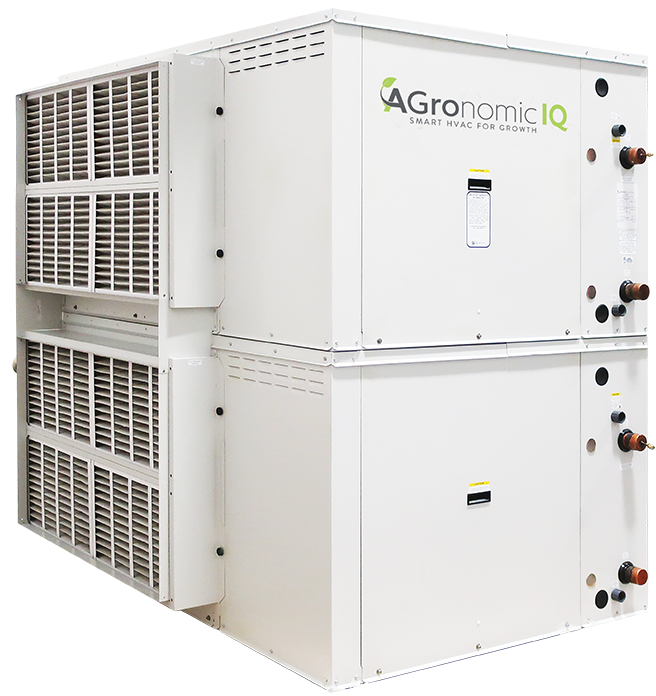 all-in-one design – the ultimate solution
Designed from the ground up to provide the ultimate solution for the vast majority of grow rooms, our Evolution Series answers every one of the most critical HVAC requirements. 
It also comes in a wide range of sizes and options to provide the most space-efficient, energy-efficient, and cost-effective solution possible – while delivering the most stable and scalable performance in the industry. There is simply no other system on the market that provides more capacity, value, or performance in a smaller footprint!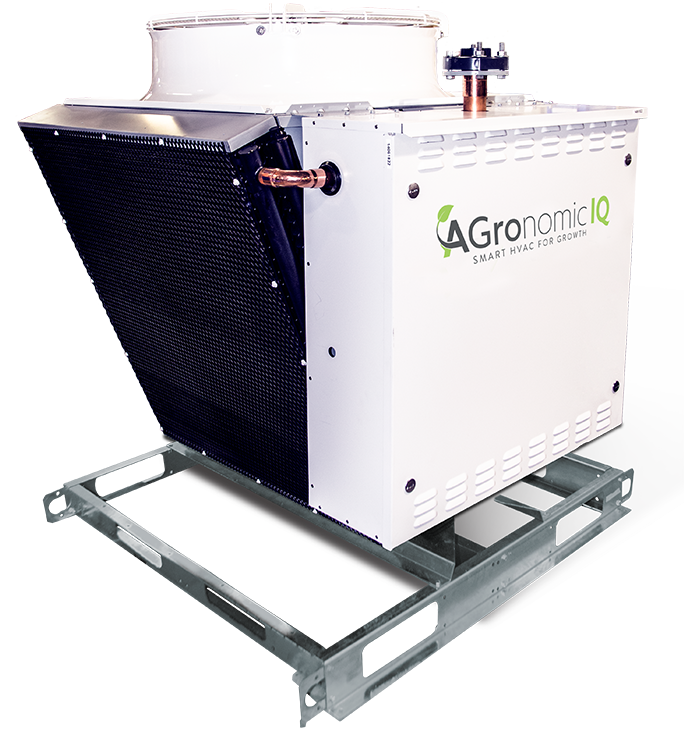 The ultimate heat rejection solution for growers
Our industry-leading Dry Cooler technology delivers outstanding heat rejection performance with smart-sensor control integration that dynamically responds to dehumidifier loads to save energy and deliver exceptionally stable room conditions.
24 hours a day, 7 days a week
real-time Internet monitoring and remote control
GrowSentry™ Technology provides real peace of mind for growers 24 hours a day, 7 days a week.
With remote, real-time Internet monitoring and control of over 100 system parameters, and technology that delivers automated trouble alerts to help protect against serious issues before they arise, GrowSentry™ Technology is standard and built into every single dehumidifier we make.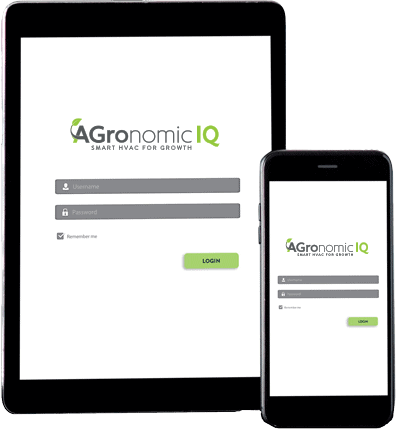 Industry-leading
Service and Support
With the largest factory-direct service network in the industry, AGronomic IQ's industry-leading service and support are invaluable aspects of doing business with us. 
We back all of our equipment with exceptional warranties, optional service plans, and remote web monitoring to provide you with the kind of worry-free, trouble-free ownership experience that no other competitor can.