A Must-Read for Everyone in the Industry
Creating the optimal environment for a grow room is one of the more perplexing tasks of this young but massively expanding industry. Countless growers, large and small, struggle with the challenges of getting temperature and humidity control right to consistently deliver quality product – yet many are disappointed with the results.
Why is so much time and money wasted on HVAC systems that fail to deliver?
How can growers get solutions that truly service them and their bottom line?
get answers with getting grow rooms right
The answers to these questions are found in Getting Grow Rooms Right, the industry's first comprehensive and non-commercial guide to grow room HVAC design, specification, selection, installation, and operation.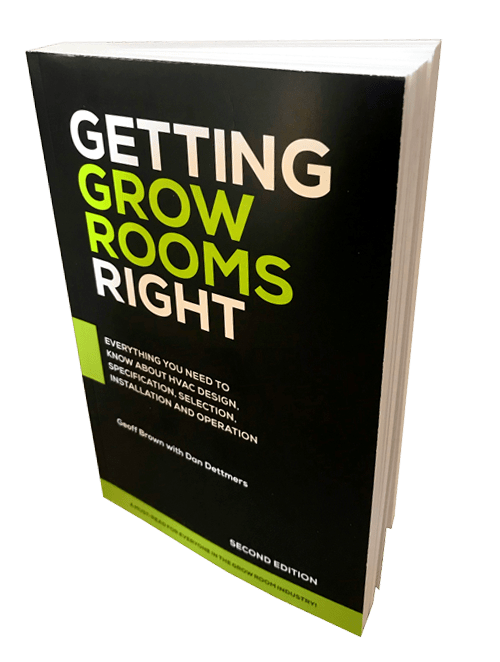 If you want to make informed decisions and get your grow room HVAC right, this is the book for you, offering valuable insights into an array of important HVAC considerations:
Navigating the building design process
Navigating the traditional equipment procurement process
Proper sizing of HVAC
Getting the best grow conditions
HVAC system types
Optimal room control strategies
Mistakes that can jeopardize your project
Important installation and start-up tips
Care & maintenance of precision HVAC