Intelligent Grow Room HVAC
The most precise, reliable grow room conditions available
Lowest total cost of ownership
Innovative patent-pending technology
Up to 30% energy savings
24/7 real-time Internet monitoring
Best warranty in the industry
A Truly Innovative Approach to Grow Room Control
Dual-circuit, scalable performance to suit every stage of growth
Modular, redundant design – 2 compressors, 2 supply air fans, 2 cabinets, one package
Patent-pending "Economizer Cooling" technology saves tens of thousands in electricity costs per unit, per year
Exceptionally small footprint maximizes grow space
Proprietary dry cooler technology eliminates plant-killing refrigerant risk
EC blower motor technology and fully modulating reheat coil optimizes room temperature control
24/7 real-time Internet monitoring and control with GrowSentry™ Technology
When it comes to HVAC, there are vendors and consultants large and small who profess to have the answer – but do they really?
Who do you trust with such a critical aspect of creating a high-yield growing environment – with such a direct impact on your bottom line?
We help growers understand what they need to know when it comes HVAC design, specification, selection and installation.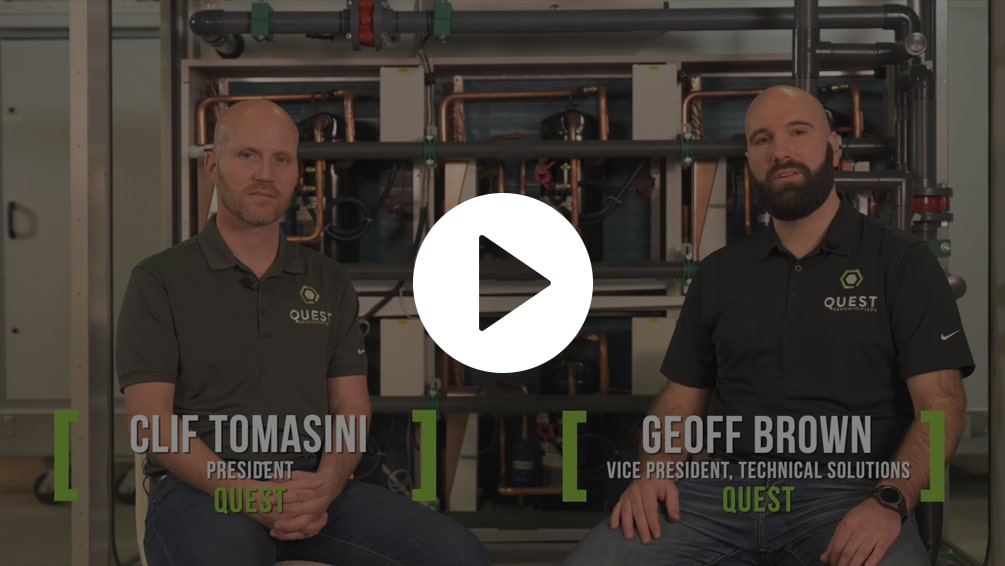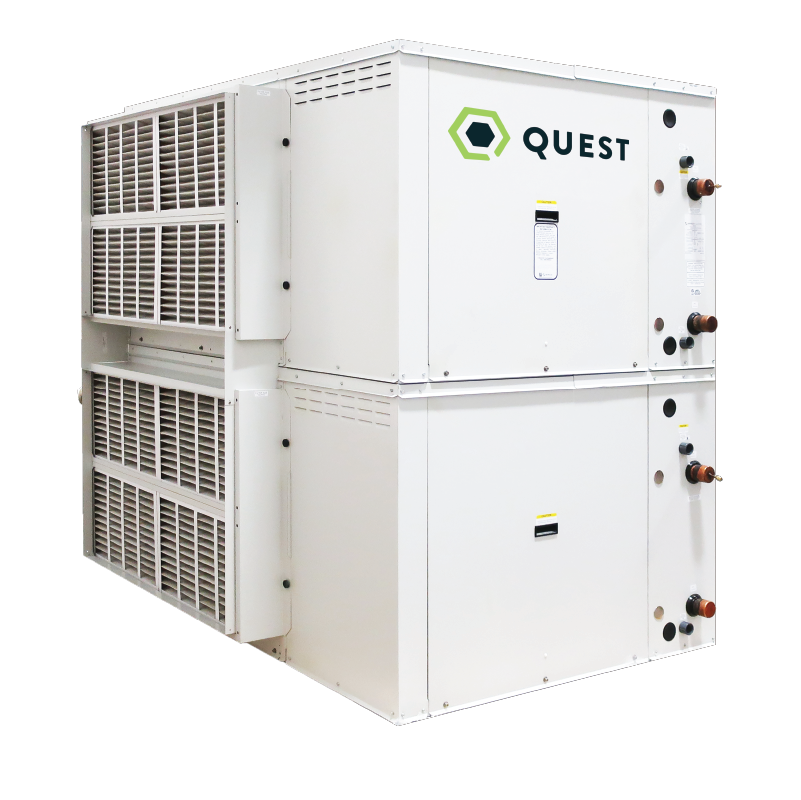 Evolution Series
Scalability and Redundancy in a Small Footprint
Designed from the ground-up to provide the ultimate solution for the vast majority of grow rooms, our Evolution Series answers every one of the most critical grow room requirements. It also comes in a wide range of sizes and options to provide the most space efficient, energy efficient and cost-effective solution possible – while delivering the most stable and scalable performance in the industry. There is simply no other system on the market that provides more capacity, value or performance in a smaller footprint!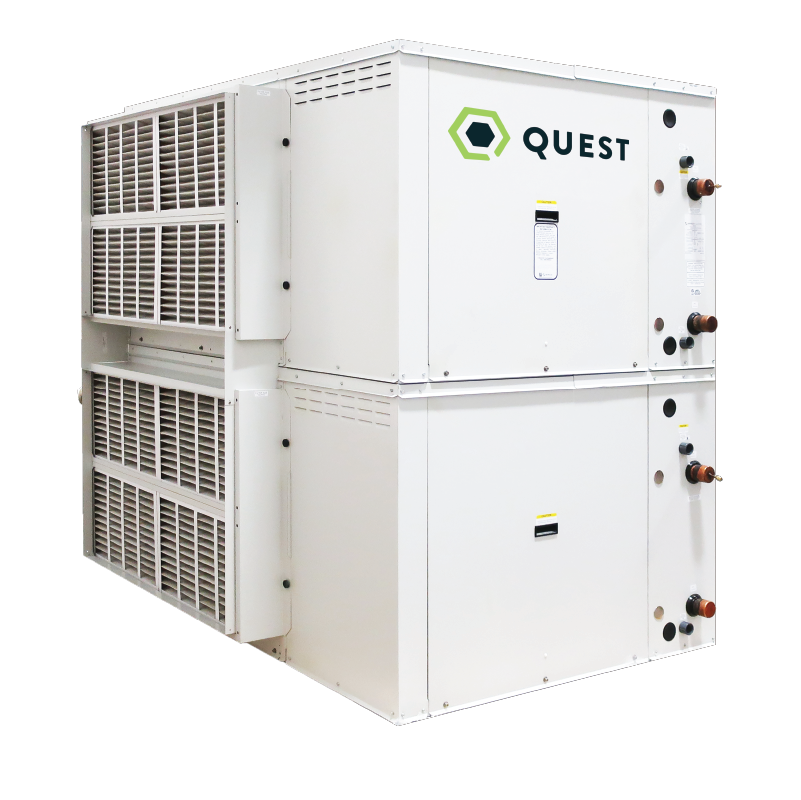 Capacity range
45 to 170 lbs/hr moisture removal capacity
3,000 to 16,000 CFM of air handling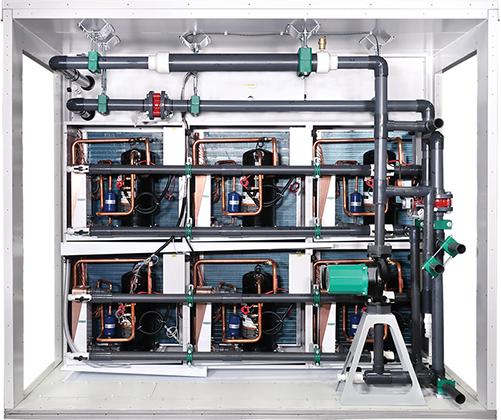 Compressor Wall Technology
High Air Flow, High Capacity Performance
Designed from the ground up to meet the demands of the cannabis industry, our revolutionary Compressor Wall Technology sets entirely new industry standards for performance, reliability, energy efficiency, environmental friendliness, size, weight and flexibility, to deliver a truly incomparable innovation.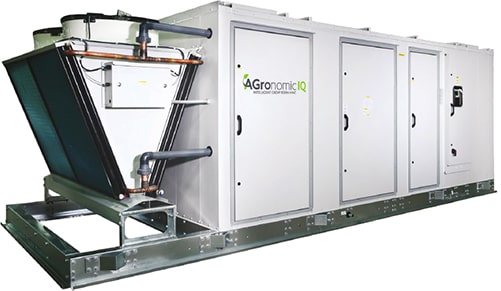 Capacity range
6 individual compressor modules for built-in redundancy
2 stages of performance delivering 12 levels of scalable capacity
Advanced Dry Cooler Technology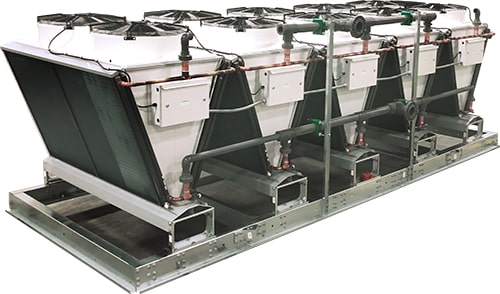 Our proprietary, custom-designed dry cooler technology solves the most expensive and challenging problems in the industry.
Utilizes up 85% less refrigerant with a glycol fluid mix, reducing leak risks that can be detrimental to crops
State-of-the-art, self cleaning, coated condensing coils that offer corrosion resistance maximum performance
Built-in pump package redundancy and outdoor heat rejection
Scalable, demand-based performance with ultra quiet EMC fans for energy efficiency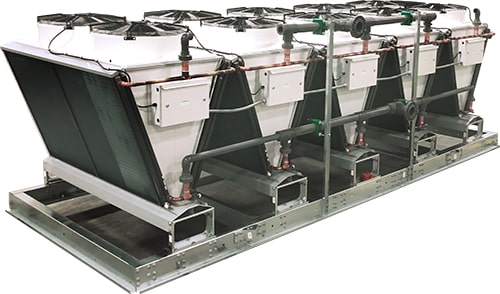 A must-read for everyone in the grow room industry
Order Your Complimentary Digital Copy Today
Everything you need to know when it comes
to HVAC design, specification, selection,
installation and operation.
Expert tips
Keys to success
Real-world examples
Owners & Executives
Master Growers
Contractors
Engineers