HVAC SYSTEMS FOR
VERTICAL FARMING
AGronomic IQ's unitary HVAC systems provide a tightly controlled environment, optimizing temperature and humidity for optimal plant growth while minimizing operating complexity and cost. By maintaining the perfect conditions, farmers can ensure consistent and reliable crop production, regardless of external factors.
But it's not just about control. AGronomic IQ HVAC systems are designed with reliability and efficiency in mind, empowering indoor farmers to boost productivity and ultimately, their bottom line.
Curious? Read more to discover how AGronomic IQ HVAC systems can take your Vertical Farming facility to the next level.
IT'S ALL ABOUT ROI,
ISN'T IT?
In a commercial Vertical Farming operation, it's all about ROI.
Below is a short list of how we look at ROI and the true value of a smart HVAC investment.
1.
EVERGY SAVINGS & EFFICIENCY
The energy savings and efficiency of an Agronomic IQ HVAC system for vertical farming are significantly enhanced by key features such as exceptional Energy Efficiency Ratios (EERs) ranging from 13 to 14, surpassing the conventional standard of 10 (30 to 40% more efficiency given the same electrical input). 
Additionally, the utilization of 100% modulating hot gas reheat further contributes to efficiency gains. This removes the need for supplementary electric heat, which translates to significant financial savings by decreasing electricity consumption.
These innovations can save operators 25% of the equipment cost within the first year of operation.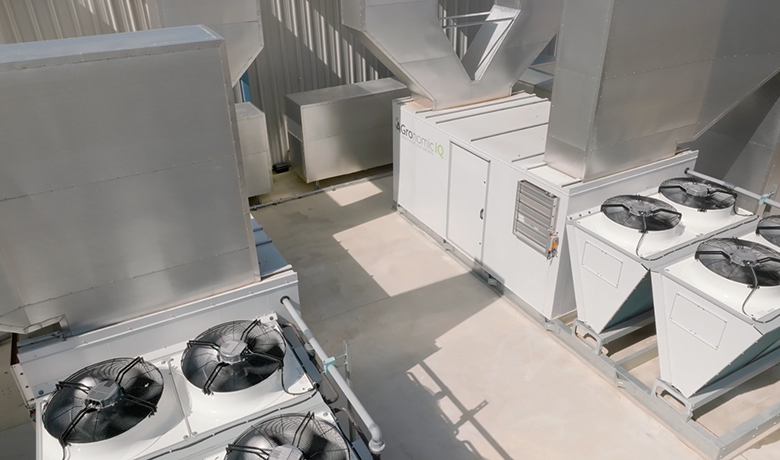 The integration of an AGronomic IQ HVAC systems in vertical farming ushers in a new era of yield improvements, thanks to the unparalleled precision in controlling temperature and relative humidity. With configurations ranging from 4 to 9, 2-stage compressor circuits, the AGronomic IQ unitary HVAC systems easily orchestrate an intricate balance between total capacity and sensible heat ratio. 
This meticulous control ensures a consistently ideal growth environment, day, and night, fostering perfect conditions for plants to thrive. 
The remarkable capability of our systems to reliably achieve Vapor Pressure Deficit (VPD) targets further fine-tunes the growth parameters, leading to elevated yields and premium crop quality.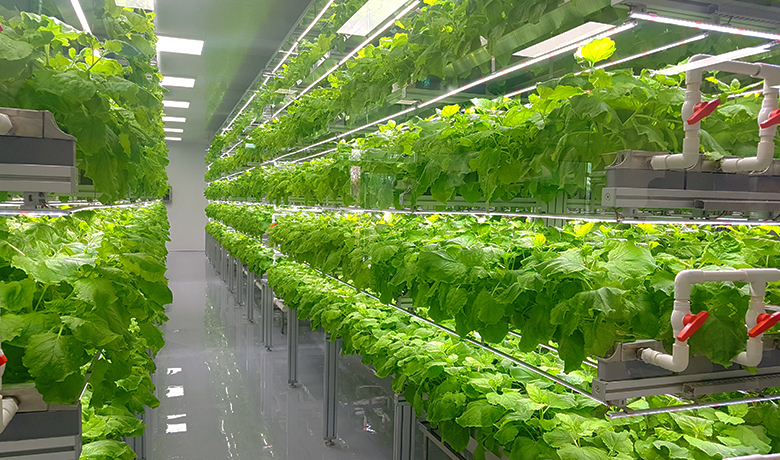 The reliability of AGronomic IQ's unitary HVAC systems is exemplified through their design, incorporating a redundancy strategy that ensures uninterrupted operation. 
By incorporating multiple compressor modules and multiple independent circuits, each functioning independently, our units provide both built-in redundancy and scalable performance. 
In the event of a module malfunction on the Compressor Wall system, these modules can be replaced without requiring any complex refrigerant interventions, minimizing downtime.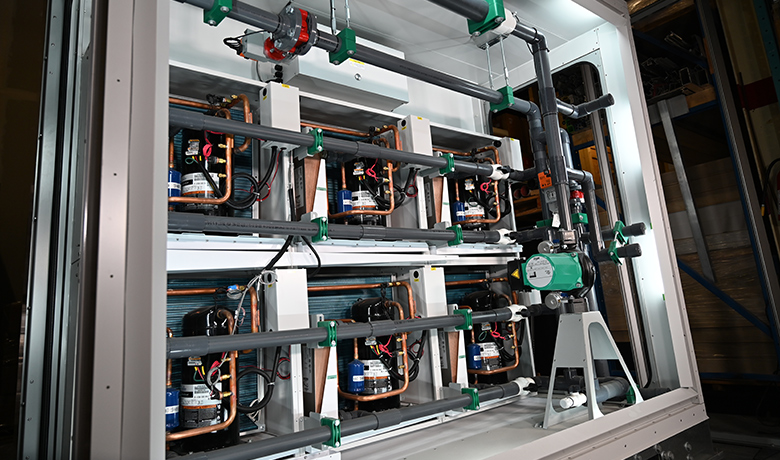 AGronomic IQ's own GrowSentryTM Internet Monitoring and Remote-Control Technology epitomizes a new standard of control, monitoring and recording of room environment data. The onboard smart, internet-connected controller, showcases proprietary control logic that is meticulously tailored to each site's unique specifications, ensuring optimal control over environmental conditions.
This results in a level of control that surpasses traditional systems, which often require custom programming from local controls contractors, who may not be familiar with Vertical Farming requirements.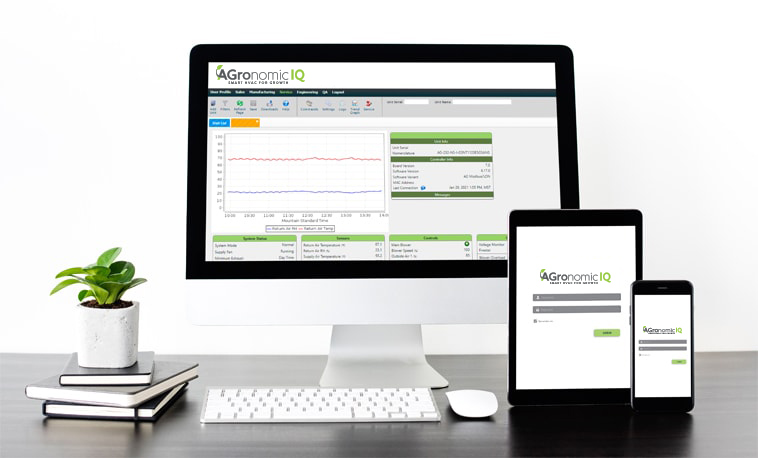 Equipment serviceability and critical component protection is a big deal. That's why AGronomic IQ goes above and beyond our competitors to protect your investment.
Our units share many parts and components, effectively reducing the amount of spare parts potentially required, and ensuring consistency for local technicians.
Additionally, our unitary solution approach means less filter changes, equipment repairs, and control headaches.
The result is less time servicing equipment, more accurate service readings, and less risk of contamination.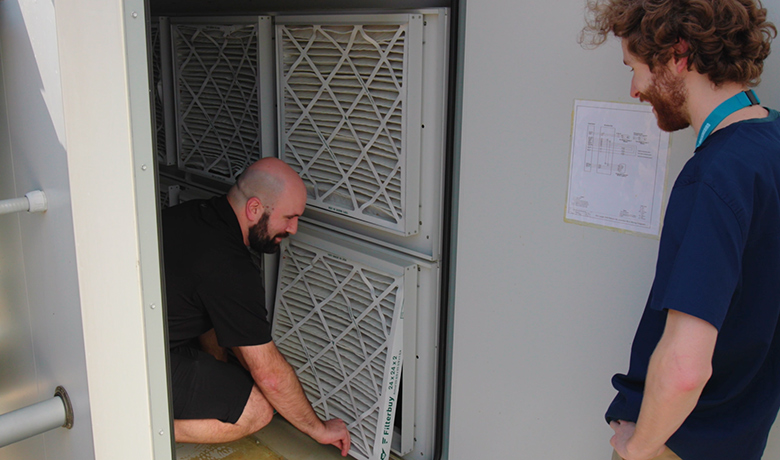 Combining heating, cooling and dehumidification into a single unit has tremendous advantages. By not having separate, stand-alone dehumidifiers reject hot dry waste heat into the space, we avoid the cost and wasted energy of both heating and cooling the room concurrently.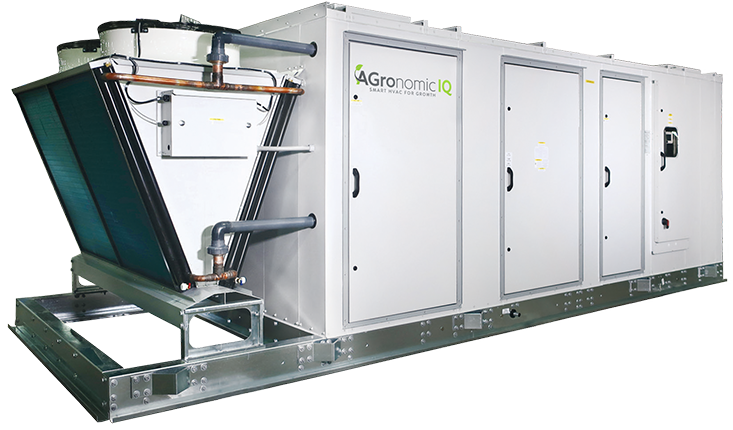 We back all of our equipment with industry-leading service and support to provide you with the kind of worry-free, trouble-free ownership experience that no other competitor can.
Every AGronomic IQ unit includes 2 years of parts replacement and 1 year of parts replacement labor, but rest assured that our Factory Direct Parts will always be available for your units.
So, while you focus on farming, we will focus 100% on providing you with the performance you expect – and the return on investment you deserve.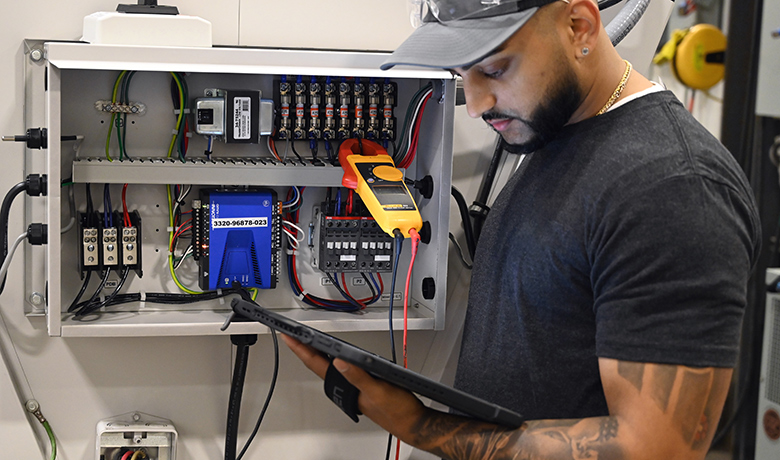 VERTICAL FARMING hvac systems
Agronomic IQ equipment comes in a wide range of sizes, for every farm size.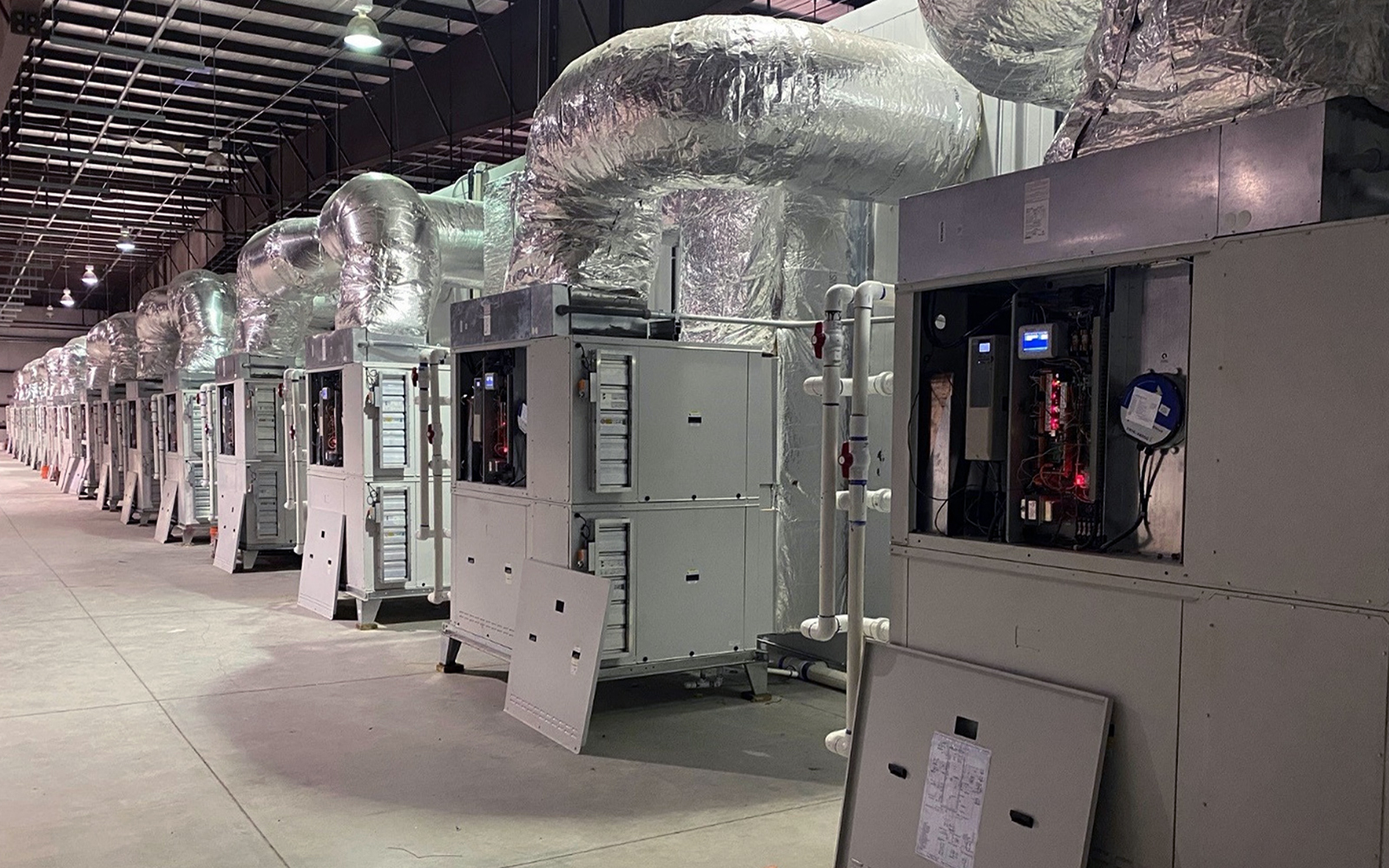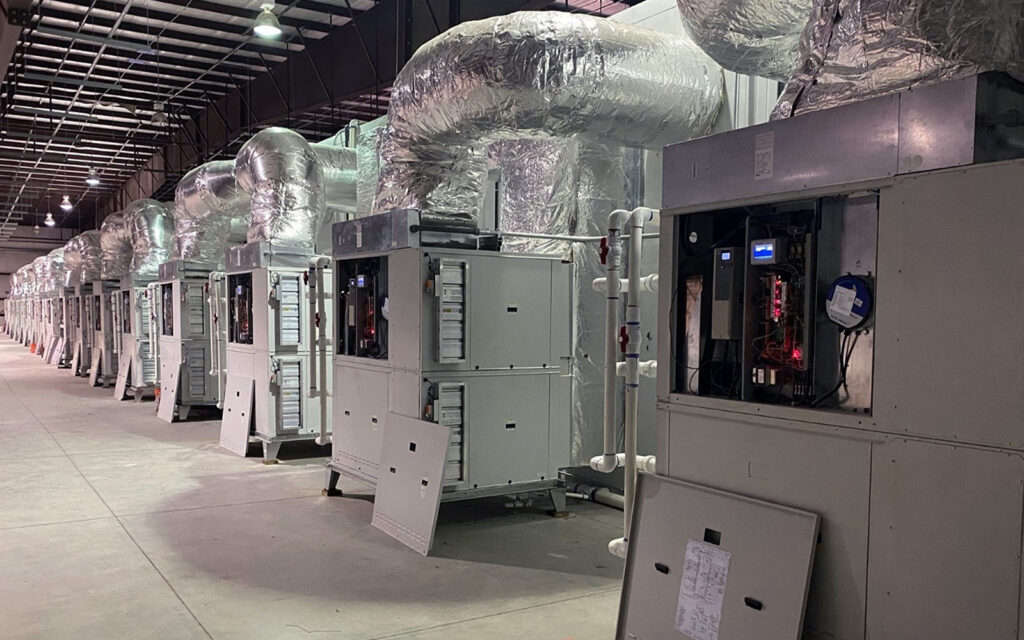 Designed from the ground up specifically for the CEA market, our Evolution Series answers every one of your most critical cultivation requirements. It also comes in a wide range of sizes and options to provide the most space-efficient, energy-efficient, and cost-effective solution possible.
Capacity ranges:
Compressor Capacity: 4 to 32 Tons
Air Handling: 1,200 to 13,000 CFM
Moisture Removal: 20 to 170 lbs./hr.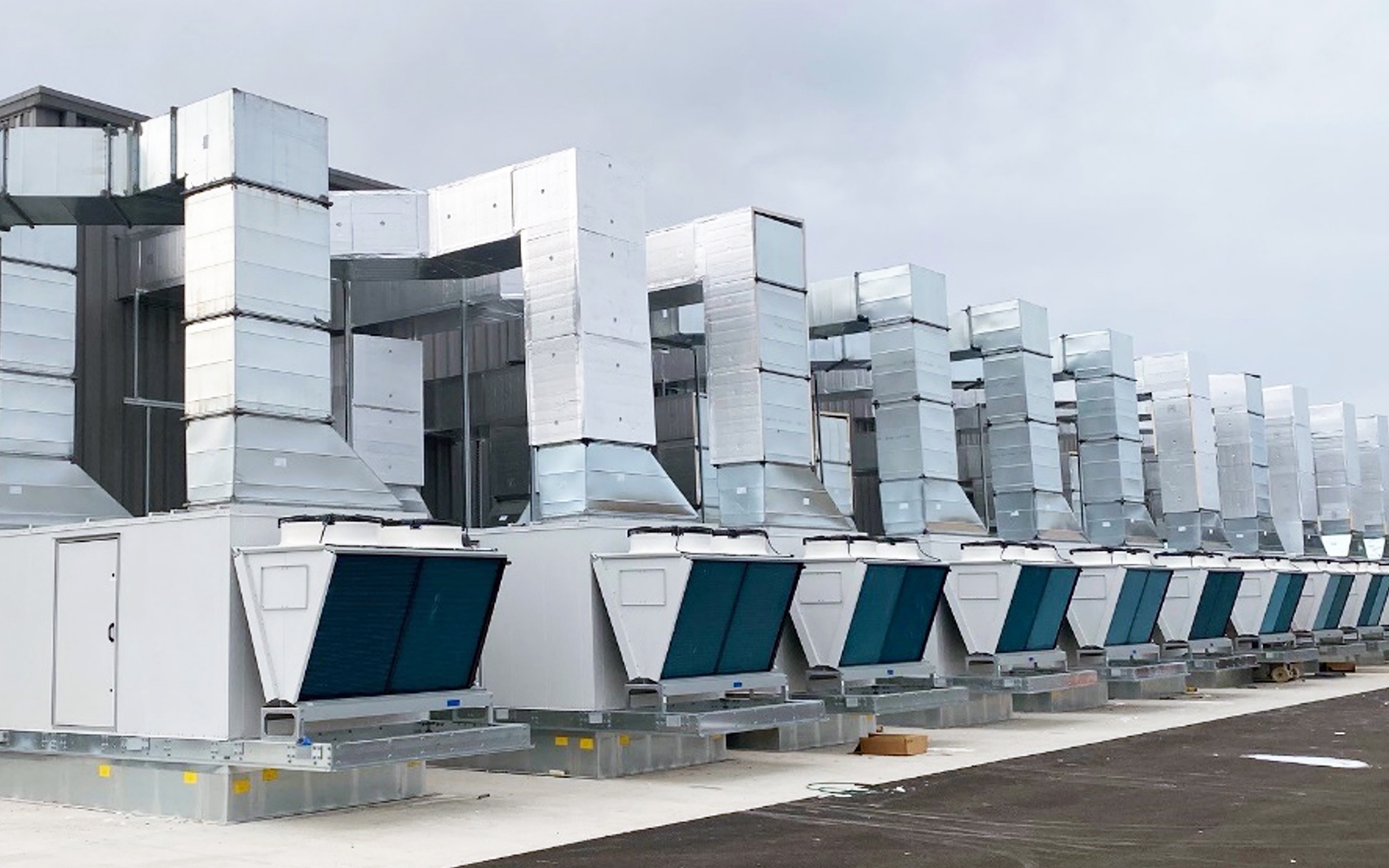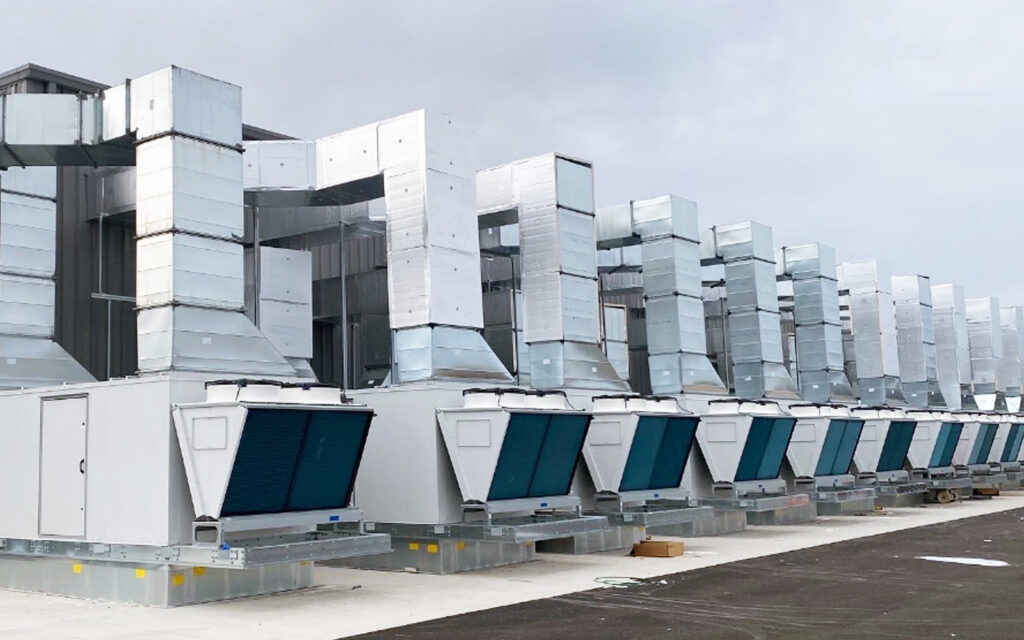 Designed from the ground up to meet the demands of the CEA industry, our revolutionary all-in-one solution, patented Compressor Wall Technology sets entirely new industry standards for precise environmental control, reliability, and energy efficiency.
Capacity ranges:
Compressor Capacity:  10 to 128 Tons
Air Handling: Up to 44,800 CFM
Moisture Removal: 20 to 730 lbs./hr.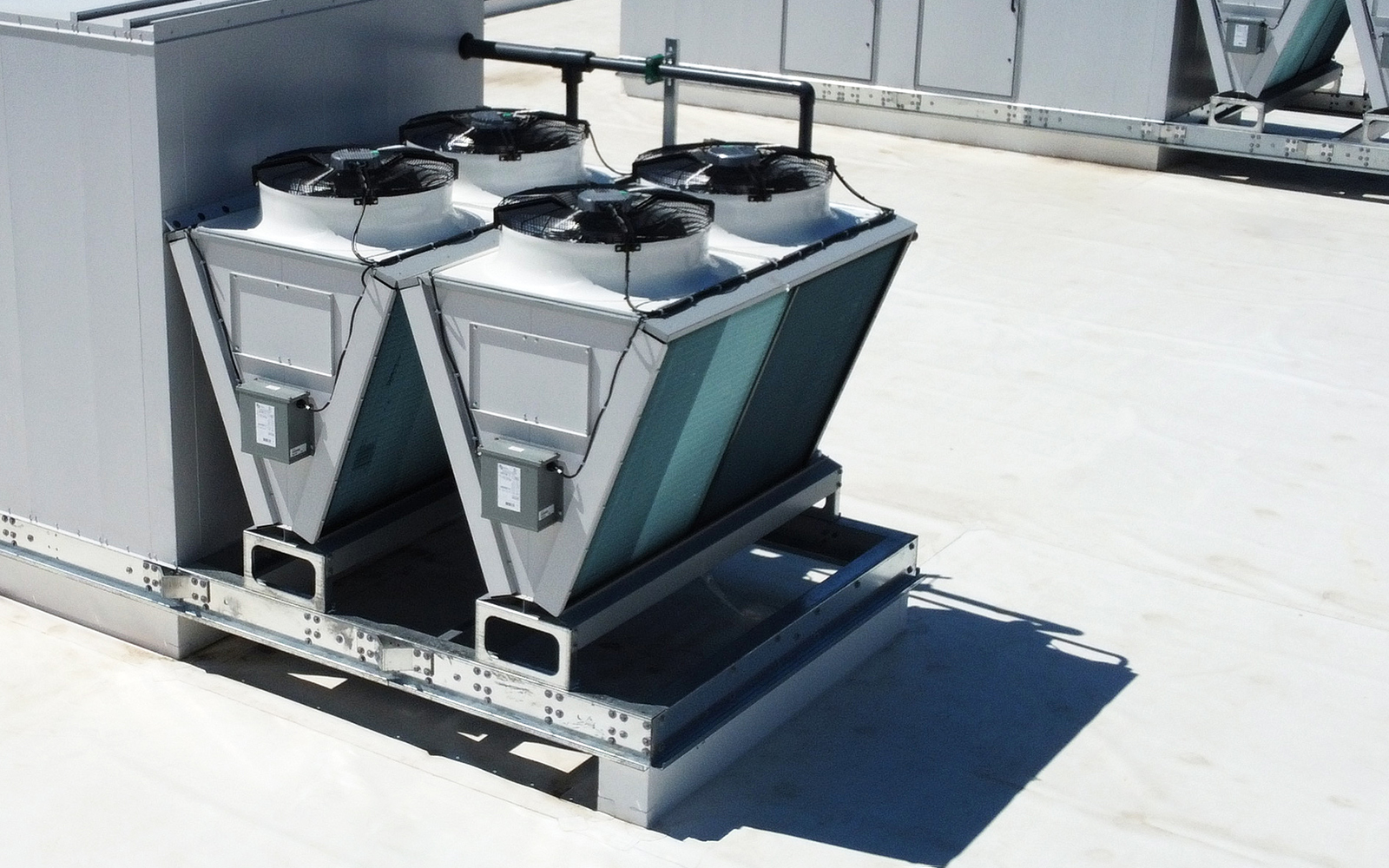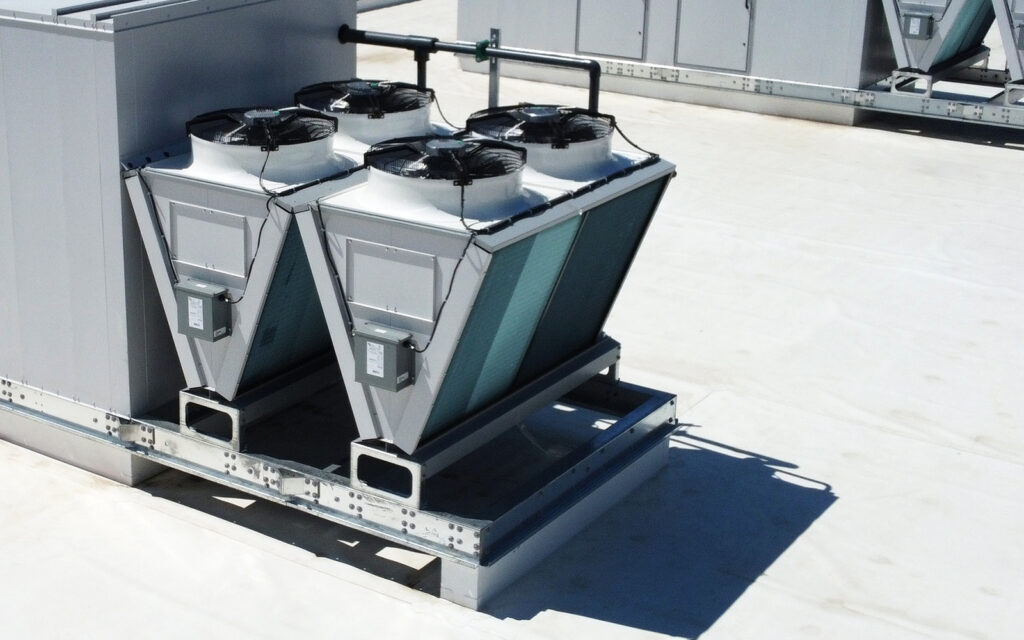 Our industry-leading Dry Cooler technology delivers outstanding heat rejection performance with smart-sensor control integration that dynamically responds to dehumidifier loads to save energy and deliver exceptionally stable room conditions.
Heat rejection ranges:
Half V – Packaged: Up to 254 MBH
Full V – Packaged: Up to 656 MBH
6x Full V – Remote: Up to 2278 MBH
Interested in taking your facility
to the
next level

?
Send us a note, and we'll be happy to answer any question you may have!